Tree Services in Indiana, PA

Tree Monkeys Tree Service
From Tree Trimming to Stump Grinding, Tree Monkeys Has It All
Get quality tree service in Indiana, PA, and beyond with Tree Monkeys Tree Service. We offer tree trimming and tree removal. All you have to do is give us a call at (724) 465-4083. You can also contact us online. Tree Monkeys Tree Service not only takes cash and checks, but we also accept VISA and MasterCard as payment. We provide free estimates on the work that you want us to do. For emergencies, we are available 24/7.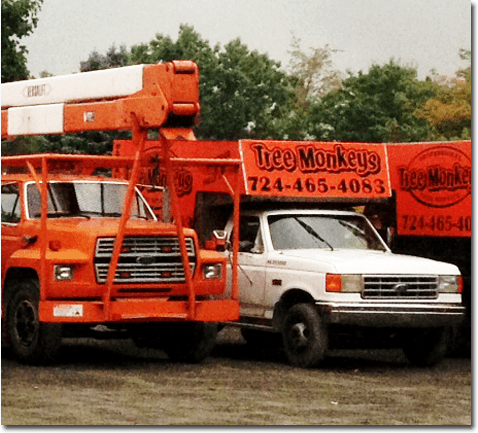 Some of the areas we serve include:
Storm clean up
Stump grinding
Wood chipping
Debris removal
Bucket truck
Free estimates
Problem takedowns
Cleanup after job is done
First-Rate Tree Trimming and Pruning for Indiana, PA, and Other Areas
Tree Monkeys Tree Service encourages property owners in Indiana and surrounding areas to consider us to trim and prune their trees. Tree trimming can increase the life of a tree. Pruning prevents the possibility of overgrown branches and limbs becoming hazards. Both pruning and trimming trees can alleviate hindrances to outside viewing. Ultimately, trimmed and pruned trees create delightful scenery around residences or businesses. Tree Monkeys Tree Service provides both services to several PA communities, including Indiana, Cambria, Westmoreland, and Armstrong counties.
What is the Difference Between Trimming Trees and Pruning Them?
Pruning is the removal of the dead, loose, or infected branches or stems from its respective plant. Cutting back overgrowth is trimming. Both pruning and trimming facilitate proper plant growth, prevent plant-related diseases, and help control insect infestation.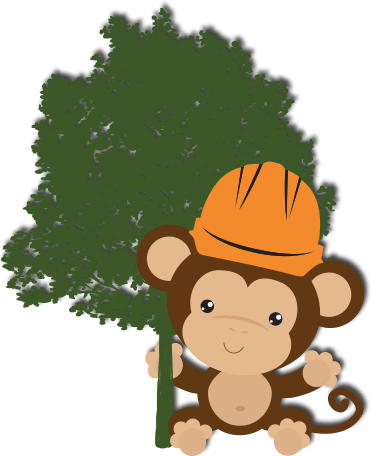 Whatever the Reason for Tree Removal or Land Clearing, We Can Help
Tree Monkeys Tree Service provides tree removal and land clearing services for a variety of reasons. Did a storm cause damage to the trees around your house? Are there dead or rotting trees near your place of business? Maybe the roots are encroaching too close to your property. It is possible that the trees on your property are a danger to power lines and structures. Perhaps you simply want to beautify your property. If the trees, stumps, and other vegetation need removed for construction purposes, we can also provide land clearing services. Whatever the reason for needing tree removal, contact us for an estimate.
With Tree Monkeys Tree Service, you get quality tree service in Indiana, PA.